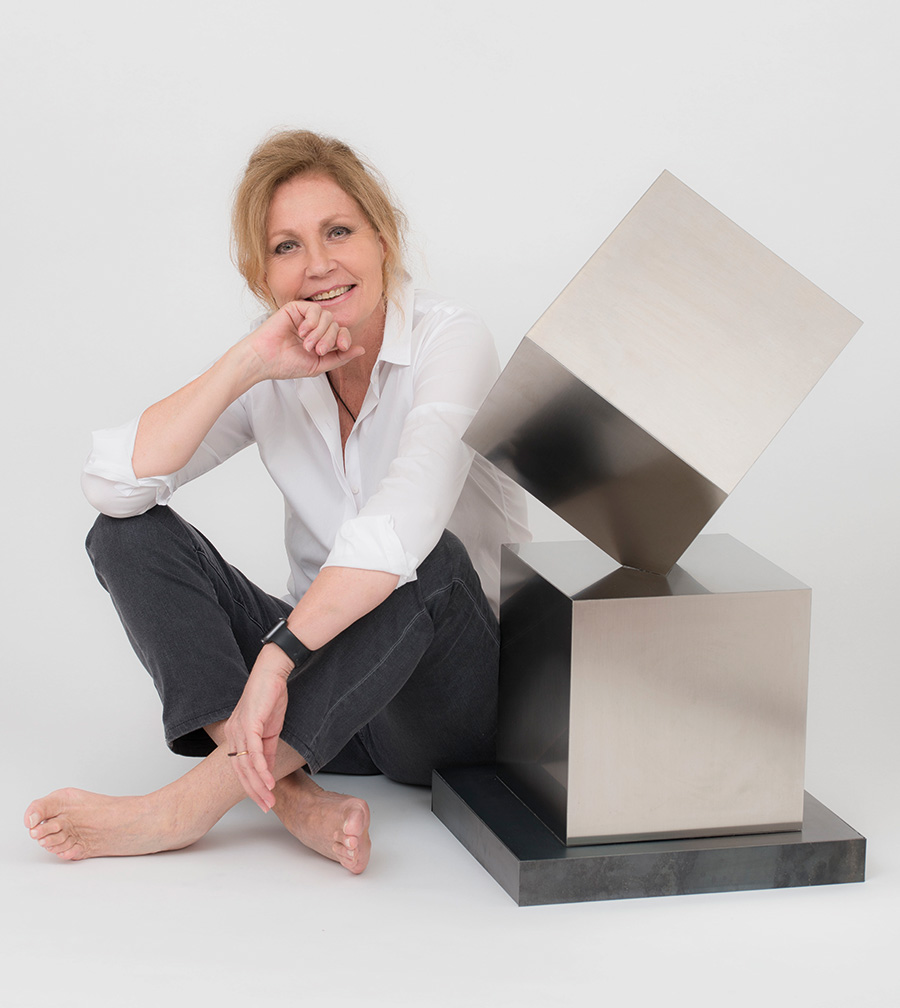 A native of Rome, Italy, and a graduate of the Rome Academy of Art and Costume, Patrizia Castaldi began her movie studio career as a costume designer for several films. among which "Il Cappotto di Astrakan" and "Mogliamante". She distinguished herself by the elegance and refinement of her creations, even highly complex ones. They were appreciated by extremely demanding perfectionists such as Marcello Mastroianni and Carole Buquet. Nonetheless, at the height of her studio success, Castaldi's restless and complex character led her to abandon movies and dedicate her creative imagination to the design and production of jewelry, while, at the same time, debuting with painting – the beginning of a long a fruitful voyage. Her very first works revealed the sense of mystery and foreboding that were to accompany her ever since. It was as though a rectangle, a line, or a tormented surface hid some terrible secret And yet, at the same time, in all of her paintings, everything that occupies a space and possesses a volume liberates the imagination, in a perspective where white acts as a radiant counterpoint. Hers is a highly malleable language, surely personal but, at the same time, objectively and perfectly essential. Her concept of space, expressed through forms and materials that are abstractly symbolic, is the fruit of a long and meticulous elaboration that is reminiscent of American precisionism of the 1920's and, to some extent, Duchamp's and Picabia's cubism. Purity and rigor intermingle in a perfect equilibrium, to such an extent that her pictorial compositions give the onlooker a sensation of absolute harmony.
At this point, a new chapter opens for Patrizia Castaldi: a dual itinerary between painting and sculpture. The artist's sculptures are characterized by a plastic structure that is highly fanciful in its simplicity. As in her painting, Castaldi the sculptress holds steadfast to her geometrical lines; this renders her sculptures austere and, at the same time, light and full of life.
The materials used are constantly manipulated: the artist plays with wood, copper, plaster, polystyrene, resin and cement, combined in perfect harmony.
At times a propensity for a certain cultural tradition, that of Bakota art, makes itself felt. For example, Castaldi inserts copper into wood in a simple, almost primitive fashion; this confers on such works the fascination of things ancestral.
Thus, with her sculptures, as was the case with her paintings, Patrizia Castaldi opens perspectives of absolute novelty that should assure her, once more, artistic success.